You deserve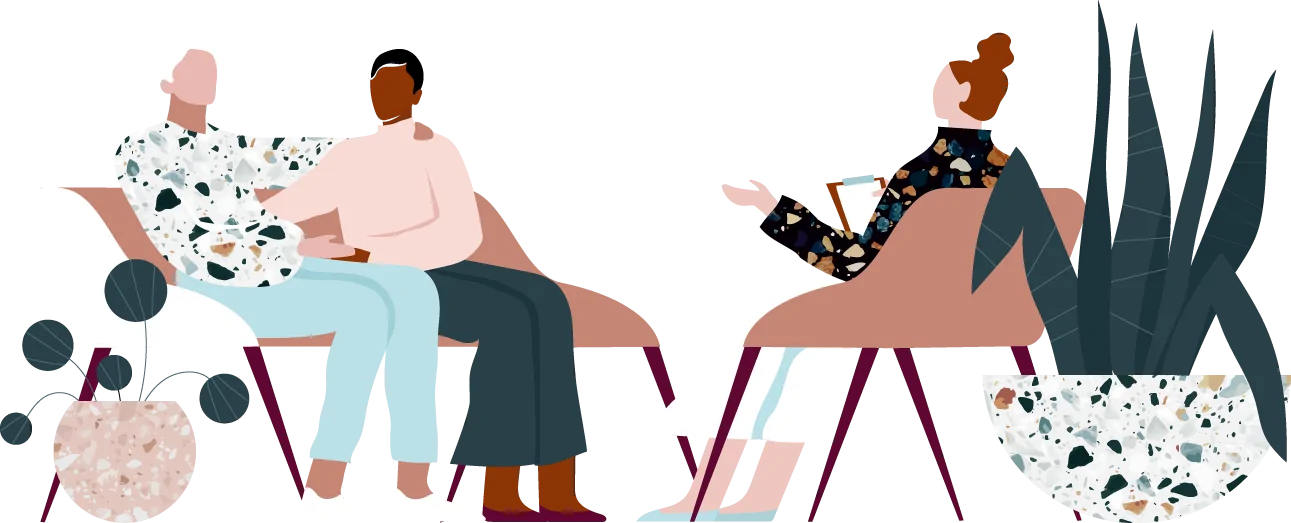 We believe that everyone deserves access to high-quality, specialized therapeutic care.
The Center stands with and supports LGBTQIA+, BIPOC, Latinx, AAPI, Immigrant and Native communities. We are gender and trans-affirming, anti-racist, and open to supporting folks in monogamous and non-mongamous relationships of any kind. We pride ourselves on providing sex positive therapy to all individuals in our community.
Our Services
Our therapists are highly specialized, compassionate, and dedicated to helping you create more pleasure and connection in your life. Click below to read more about our individual and relationship therapy services.
You can breathe
a sigh of relief…
You found us, and we're so glad you're here! Our team of specialized couples counselors and sex therapists are available to support clients throughout Oregon.
Click the video to view a welcome message from our founder Maegan Megginson.
We know what's possible for you and your relationship.
Less conflict, more peace
Life is hard, and conflict is exhausting. Whether you're fighting, avoiding each other, or walking on eggshells, the mental and emotional energy it takes to navigate relationship tension is immense. We'll help you learn to communicate with ease. Let's air out the baggage and create a new normal of peacefulness and connection in your relationship.
Less pain, more pleasure
You're tired of hurting. Conflict, physical pain, stress, anxiety, depression. Life feels heavy, and you're desperate for relief. Can you imagine a life filled with pleasure and joy? We can. Helping you feel good in your mind, body, and relationships is our top priority. Our work focuses on minimizing pain and maximizing pleasure.
Less anxiety, more confidence
Do you have sexual anxiety? The fear of being criticized, triggering an argument, or feeling like a failure can create a pattern of sexual performance anxiety that degrades self-esteem and sexual enjoyment. We want to transform your anxiety into sexual confidence so you can have the positive and pleasure-focused sexual experiences you deserve.
Less loneliness, more connection
We need connection the same way we need air and water. Loneliness and isolation erode our mental health, leaving us feeling sad, anxious, and hopeless. Our work is rooted in the belief that you deserve love and pleasure. We will teach you how to create meaningful connections with the important people in your life so that you never feel lonely again.
Need some advice? We created this content just for you.